March 15-16, 2019

East Carolina Heart Institute - ECU

115 Heart Dr.

Greenville, NC 27834

This page was last updated on: February 20, 2019

Send email request to be added

to the Workshop email distribution list

PARC

Administrative Office

Dr. Lloyd Goodwin

5 Dogwood Ct

Greenville, NC 27858

252-258-1417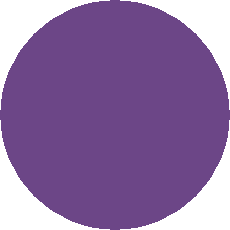 Highlights of this year's conference include topics:

Clinical Hypnosis * CBD * Play Therapy

Photobiomodulation * Animal Assisted Interventions

Trends in Substance Use Among Youth

Ethics - Complementary & Alternative Approaches

Credits:

4.0-hours Ethics specific credits

Up to 10 credits for LPC, CRC, CSAC, LCAS

NCSAPPB & CRCC credit pending approval

Don't Forget

Banquet Luncheon Provided

Silent Auction to support the Navigate Pregnancy & Recovery Clinic

Tracie Atherton is a screener/case manager at ECU's Center for Counseling and Student Development. She is part of a Pet Partners registered therapy animal team.

James Barbour, MS, LPCS, LCAS, CCS, CHT is the owner and Director of Aspire Counseling and Coaching, PLLC. He is a Certified Clinical Hypnotherapist.

Jessica Albea is the owner of FreshVibes. She opened FreshVibes in 2016 to offer clean, nutrient-dense food options and CBD products to her hometown and to touch the lives in this community.

W. Leigh Atherton is an assistant professor in the department of Addictions & Rehabilitation Studies at East Carolina University. He is part of a Pet Partners registered therapy animal team.

Please send any requests for Conference Presentation Materials by email.

Kellie Brown is the owner of Advantage Therapy Solutions in Greenville, NC; serving the community with the latest technology in light and laser therapies (also known as photobiomodulation).

Elizabeth Montgomery is the executive director of the Pitt County Coalitions on Substance Abuse (PCCSA) and coordinator of the coalition's Youth Team. She is also the education specialist for the NC Fetal Alcohol Spectrum Disorder coalition.

PCCSA Youth Team members. Members of the Pitt County Coalition on Substance Abuse youth team are leaders in their community for promoting prevention topics and expanding the community's view of use among youth.

Sarah Stein-Wolf, MA, LPC is a Licensed Professional Counselor in Greenville, NC. She has been working in the field of counseling with adults, children, and families for 15 years.